Ukonic Star Wars Valentine's Day Gift Guide
Posted by John Frazier on
On the planet Earth, every February 14th, Princesses and Scoundrels alike express their love for each other, or at least acknowledge their awareness of it.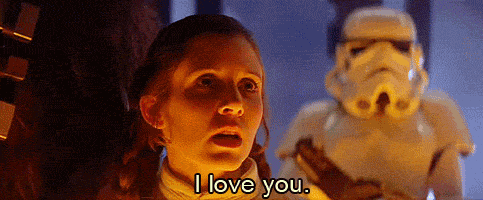 What's common amongst these humans is a profound inability to buy gifts for their significant other. Allow us in this galaxy to suggest a few products that may suit the Rebel in your life. We've made an alliance with our retail partner Toynk Toys to offer up our favorite Star Wars items whether you're human, hutt, devaronian, or droid!
Grogu Bathrobe
Our mysterious diminutive infantile and yet somehow incredibly old green force-user took everybody by surprise by just how dang cute it is! Whether it's trying to eat everything within reach, steal shiny steel baubles, or otherwise getting into some kind of mischievous trouble, Grogu (the artist formerly known as 'The Child') is irresistable! Dress yourself in the ultimate loungeware, featuring its own frog-pocket, and ridiculous ears!
Grogu Slippers
If you imagine yourself enjoying long moments of silence aboard the Razorcrest with a Beskar-armored Din Djarin, imagine it whilst wearing these adorable plush and fuzzy Grogu slippers! It'll be all you can do not to eat every blue macron in sight!
Dark Saber Desk Lamp
The only Mandalorian inducted into the Jedi Order created this legendary lightsaber ages before Moff Gideon ever got his hands on it. It's unearthly glow fills the heart of the unfaithful with dread. It is the way. Now allow it to illuminate your space with our Dark Saber Desk Lamp. Limited quantities are available, so if you ever want to have your own, and can't win it in single combat with its current owner, click the image above and buy your own!
Mandalorian Dinnerware Set
Whether you're eating fresh Krayt-dragon steaks, or just sipping on a bowl of bone-broth, these striking stoneware plates, mugs, and bowls with the silver-foil mudhorn accent is suitable for any bounty-hunter's dining room. 16 pieces in the entire set, you can feed an entire clan of four a full-course meal. 
Darth Vader Bathrobe
Perhaps your significant other has a darker fate? Their destiny may lie with the Darth Vader Bathrobe. You don't have to don plasteel armor, or worry about an artificial breathing system - just slip on this shockingly comfortable bathrobe, and lounge like a Sith. If only you knew the comfort of the dark side!
---
Share this post
---
---