News — The Mandalorian
Posted by John Frazier on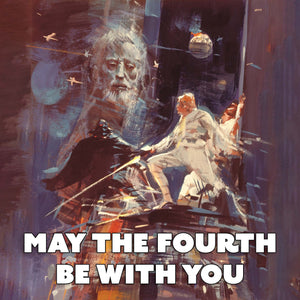 May the Fourth Be With You! Ukonic celebrates Star Wars Day by showing off our favorite creations! Everyone from Wookies to Mandalorians and every Jedi in-between is sure to find something fun to make this year's May 4th the best since the founding of the Republic! Make sure to look for us at Star Wars Celebrations Booth-2611 where we'll have even more to show!  Darksaber Lamp Forged by the Mandalorian Jedi Tarre Vizsla, the legendary Darksaber can only be properly wielded by the one who won it from another in single combat. May this handsome accent light illuminate your path! Death...
Posted by John Frazier on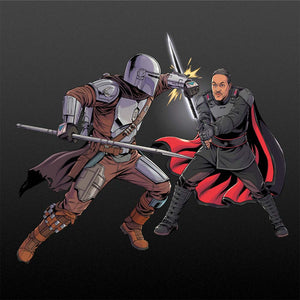 When the Darksaber appeared in the finale of The Mandalorian season one, wielded by none other than Moff Gideon (played by actor Giancarlo Esposito), it's safe to say that Star Wars fans let out a collective gasp of excitement. However, this reveal also left viewers with one simple question: how did this legendary weapon end up in the hands of the Empire? Well, we have the answer. Join us as we dive into the fascinating history of the Darksaber. Origins Those who are familiar with The Clone Wars, an animated series set between Attack of the Clones and Revenge of...